77 Motivational Quotes For A Healthy Life
Words of motivation for whenever you need that extra support.
There is nothing more important in life than your health and wellbeing, but sometimes we all need words of inspiration, aka, a motivational quote.
It's great to have people around us saying these things, however, it can be a different form of inspiration to hear great words from someone who inspires you.
Check out these 77 motivation quotes comprising 7 quotes from 7 wellbeing areas. Simply for that extra inspiration that you might need, whenever you might need it.
'Health Over Illness' Quotes
"Prevention is better than cure." – Desiderius Erasmus
"The greatest wealth is health." – Virgil
"Meditation can help us embrace our worries, our fear, our anger; and that is very healing. We let our own natural capacity of healing do the work." – Thich Nhat Hanh
"It does not matter how slowly you go so long as you do not stop." – Confucius
"Sickness comes on horseback, but departs on foot" – Dutch Proverb
"To heal our wounds, we need courage to face them." – Paulo Coelho
"Health is the greatest possession. Contentment is the greatest treasure. Confidence is the greatest friend." – Lao-Tzu
'Caring For Your Physical Body' Quotes
"Lack of activity destroys the good condition of every human being, while movement and methodical physical exercise save it and preserve it." – Plato
"Take care of your body. It's the only place you have to live." – Jim Rohn
"Those who think they have not time for bodily exercise will sooner or later have to find time for illness." – Edward Stanley
"If we could give every individual the right amount of nourishment and exercise, not too little and not too much, we would have found the safest way to health." – Hippocrates
"To keep the body in good health is a duty, otherwise we shall not be able to keep our mind strong and clear." – Buddha
"Your body holds deep wisdom. Trust in it. Learn from it. Nourish it. Watch your life transform and be healthy." – Bella Bleue
"If you don't do what's best for your body, you're the one who comes up on the short end." – Julius Erving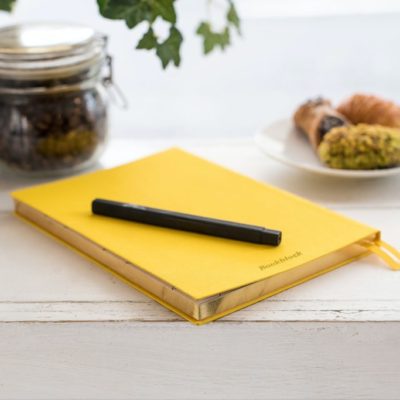 'Love Is The Greatest Healer' Quotes
"Let yourself be silently drawn by the stronger pull of what you truly love. It will not lead you astray." – Rumi
"Love one another and help others to rise to the higher levels, simply by pouring out love. Love is infectious and the greatest healing energy." – Sai Baba
"Eventually you will come to understand that love heals everything, and love is all there is." – Gary Zukav
"The more you are motivated by love, the more fearless and free your action will be." – Dalai Lama
"As soon as healing takes place, go out and heal somebody else." – Maya Angelou
"Gracious words are a honeycomb, sweet to the soul and healing to the bones." – Proverbs 16:23-25
"Forgiveness is the fragrance that the violet sheds on the heel that has crushed it."- Mark Twain
'Healthy Eating' Quotes
"Our food should be our medicine and our medicine should be our food." – Hippocrates
"The doctor of the future will no longer treat the human frame with drugs, but rather will cure and prevent disease with nutrition." – Thomas Edison
"The more you eat, the less flavour; the less you eat, the more flavour." – Chinese Proverb
"If you feed your mind as often as you feed your stomach, then you'll never have to worry about feeding your stomach or a roof over your head or clothes on your back." – Albert Einstein
"A healthy outside starts from the inside." – Robert Urich
"When diet is wrong, medicine is of no use. When diet is correct, medicine is of no need." – Ayurvedic Proverb
"An apple a day keeps the doctor away." – Proverb
'Power Of Habits' Quotes
"I fear not the man who has practiced 10000 kicks once, but I fear the man who has practiced one kick 10000 times." – Bruce Lee
"Depending on what they are, our habits will either make us or break us. We become what we repeatedly do." – Sean Covey
"Successful people aren't born that way. They become successful by establishing the habit of doing things unsuccessful people don't like to do." -William Makepeace Thackeray
"Discipline is choosing between what you want now and what you want most." – Abraham Lincoln
"Nothing is Stronger than habit" ("Nil Adsuetudine Maius") – Ovid
"We are what we repeatedly do. Excellence, therefore, is not an act but a habit." – Aristotle
"'Tis easier to prevent bad habits than to break them." – Benjamin Franklin
'Mind, Body, Spirit' Quotes
"Health is a state of complete harmony of the body, mind and spirit. When one is free from physical disabilities and mental distractions, the gates of the soul open." – B.K.S. Iyengar
"Your mind is like this water, my friend. When it is agitated, it becomes difficult to see. But if you allow it to settle, the answer becomes clear." ― Kung Fu Panda
"Every experience no matter how bad it seems holds within it a blessing of some kind. The goal is to find it." – Buddha
"Life isn't about finding yourself. Life is about creating yourself." – George Bernard Shaw
"The concept of total wellness recognizes that our every thought, word, and behavior affects our greater health and well-being. And we, in turn, are affected not only emotionally but also physically and spiritually." – Greg Anderson
"Health is a state of body. Wellness is a state of being." – J. Standord
"Health is like money, we never have a true idea of its value until we lose it." – Josh Billings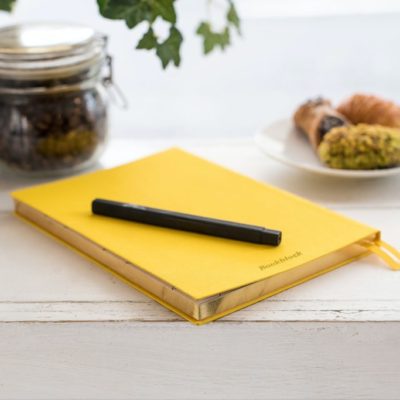 'Motivational Mindset' Quotes
"Courage is not having the strength to go on; It is going on when you don't have the strength." – Theodore Roosevelt
"Whether you think you can or you think you can't, you're right." – Henry Ford
"Patience, persistence and perspiration make an unbeatable combination for success." — Napoleon Hill
"It's hard to beat a guy when he's got his mind made up that he's going to win." – Muhammad Ali
"To create something exceptional, your mindset must be relentlessly focused on the smallest detail." – Giorgio Armani
"If you're afraid to fail, then you're probably going to fail." – Kobe Bryant
"Success means doing the best we can with what we have. Success is the doing, not the getting; in the trying, not the triumph. Success is a personal standard, reaching for the highest that is in us, becoming all that we can be." – Zig Ziglar