5 Great Healthy Snack Ideas
Check out these ideas for healthy snacks that you create and enjoy!
As a vegetarian, I've often faced the battle when grabbing healthy snacks, as most of the options were unhealthy (think of chocolate and crisps) or nutritionally imbalanced (yes, the cheese and onion pasty is a favourite EVERYWHERE). It is just no fun and super challenging when you are sticking to a balanced nutritional plan.
I found myself saying, "I can't eat that" more often than, "That sounds tasty".
Basically, I was no longer friends with food when I was out unless it was pasta, bread, or baked goods.
You don't have to be vegetarian to get fed up with the same healthy snack options. Well, I think everyone I know has had a Tesco meal deal and had the bag of apples or grapes as their meal snack.
But it is not all lost. Healthy snacks are not:
limited to what you make at home
only a selection of pre-prepared fruit
tasteless
Simply, you can eat great food even when you are on the go. Here are 5 great healthy snack ideas you can easily create.
Option 1: Protein Box
Option 2: Cheese and Olives
Option 3: Stuffed Cherry Peppers
Option 4: Trail mix (home-mix)
Option 5: Celery sticks, filled or with a dip
1) Protein box
In simple terms, this is just a box of your favourite protein snack. In reality, this is an incredible way to have great food all day long.
Not only do you get to pick the food you WANT to eat, but it's also all great for you too.
Here are some suggestions as to what you could add to your protein box:
jerky
boiled eggs
cheese pieces
roasted chickpeas
handful of almonds
pumpkin seeds
beef/turkey/chicken slices
You don't have to pile it high as this is not a meal. But one box well prepared could be your snacks over the day. Like if you feel a bit hungry mid-morning, grab a couple of nuts and a boiled egg, then later have the rest of the nuts and some cheese. Fabulous!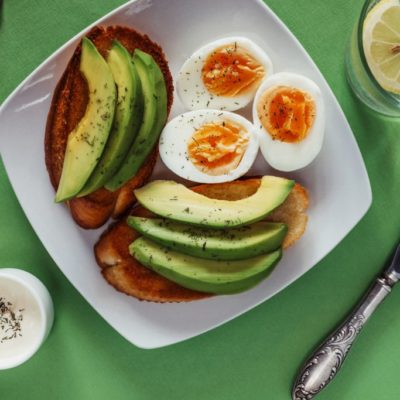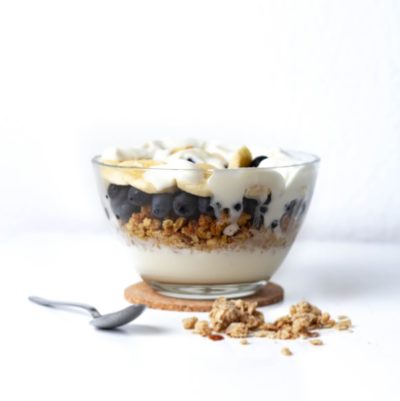 2) Cheese and Olives
This sounds like the entrée for a fancy meal, so you could call it your fancy snack option. Who doesn't like the idea of fine dining when on the go?!
Not only is this super easy to prepare, but can be carried easily in a small tub or bag. You could even pick some up from the store and enjoy – just be careful not to eat a large block of cheese!
Cheese and Olives is a total winner for a high-protein, low-carb veggie-friendly option – just make sure the olives are pitted, or watch out for those stones.
3) Stuffed Cherry Peppers
I simply love making these and they are another fabulous fancy snack option.
The small size of the cherry peppers means you can make a couple and easily carry them around with you in a small tub. Plus, you can fill them to taste. Whether you opt for goat's cheese, small balls of mozzarella, or choose to make a tuna and sweetcorn mix, you can really create to taste.
What's even better is they would fit into your protein box or alongside some olives perfectly too! So stand-alone or part of a package, stuffed peppers can easily fit in.
Built By Book Lovers, For Book Lovers
The very best books, stationery, and gifts, online and in-store.
4) Trail mix (home-mix)
There are so many options for a trail mix that you can buy and create; really the world is your oyster here. But, as the saying goes, 'Homemade is always best'.
If you can make your mix at home and then take it with you, not only will you be able to be more able to monitor your nutritional intake more as many of the snack packs can have salt, etc. added, but you will also find it cheaper overall as bigger bags are cheaper per kg or 100g.
Great things to include are almonds, pistachios, pumpkin seeds, and sunflower seeds with some dried fruit.
Ladies, if you ever suffer from cystitis, UTIs, or thrush, you can support your body here by adding some dried cranberries. They are rich in antioxidants and also support heart health, but not too many as they are also higher in carbs, calories, and sugar.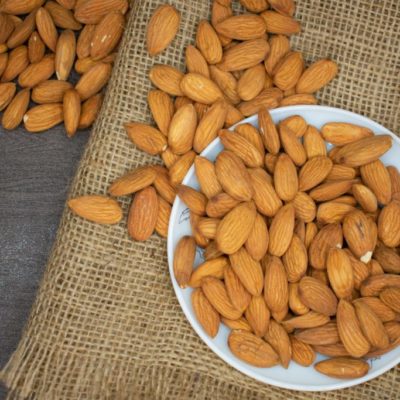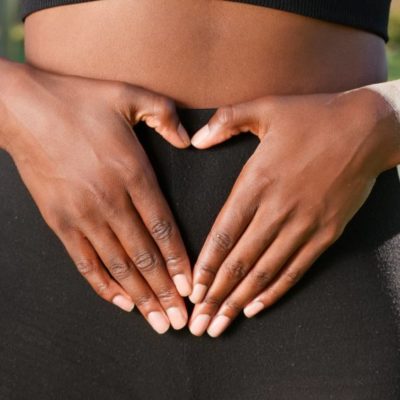 5) Celery sticks, filled or with a dip
Celery on its own can be pretty grim to eat. It is full of health benefits including being rich in fibre and high vitamin content, but the actual values are really low with one stick having only 10 calories.
But that just makes it a brilliant part of one of your healthy snacks. You can easily fill it with something or have it with a dip.
Peanut butter-filled celery sticks are a fantastic way to add protein to your snack without loading up on carbs. But do bear in mind that if these are in your bag all day, they can get a bit yucky (especially on a hot day). My best advice is to make them, tub them, and then store them in the fridge.
Don't worry, you are not limited to using peanut butter only. You could use goat's cheese or other soft cheese, like the stuffed peppers. Or alongside a hummus dip. Really, they are yours for creating.
To wrap it up…
Whether you are making snacks for yourself, your partner, or your children, you can create tasty and healthy snacks easily.
Also, remember that being vegetarian or having other dietary requirements doesn't mean you have to just 'eat what is available'. You can create your snacks to fit you.