Next Yoga Workshop
Sunday 20th August 2023 – 1400-1700
St John's Hill, SW11, London
This amazing 3-hour yoga workshop will look at the yin and yang of your practice, and how to use this energy in your life.
We will start with a yin practice before beginning to flow and move the body – bringing the yang (strength and warmth) in. This will be followed by a short break where you can journal anything that you may have noticed or felt.
Following this, we will look at yin and yang, and what the two mean for us in life. We will combine the two within our sequences so that you can easily shake off any funk or miss alignment in your day-to-day life. Our session will then end with some breathwork and meditation.
Spaces are limited to a maximum of 10 people.
£50 / 3 hours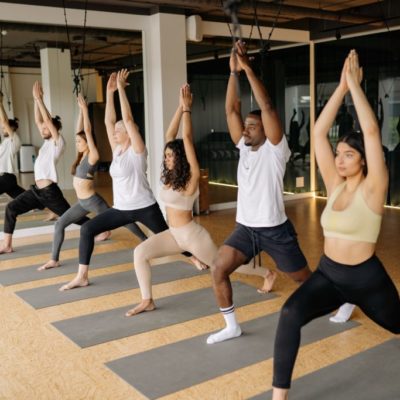 Supportive Environment
Each workshop is designed to be a space where you can embrace a warm and relaxed ambiance, immerse yourself in a supportive and inclusive environment, and connect with like-minded individuals who share your passion for personal development.
Expert Instruction
Guided by passionate facilitators, our workshops are crafted to be captivating, enlightening, and enjoyable! You will be led by qualified and experienced professionals so will be in safe hands from the minute you enter the door.
Interactive Sessions
To gain the maximum benefit (physically, mentally, and spiritually), you are always encouraged to participate fully and to put in your best effort. With every workshop being an interactive session, you always have a chance to listen, learn, question, and experience – Your chance to nurture your mind, body, and soul.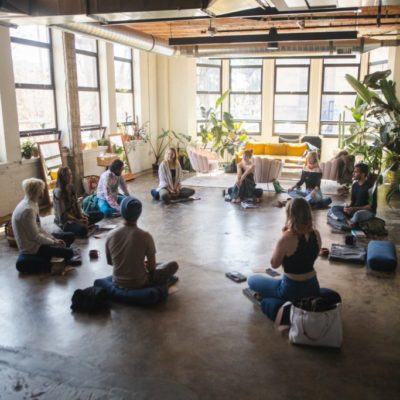 Engaging workshops for transformative self-discovery and personal growth
In our amazing 3-hour yoga workshops, you'll find a sanctuary where you can leave the stresses of everyday life behind and fully immerse yourself in the present moment. As you step into our peaceful venue, located at St John's Hill, SW11, allow yourself to let go and embrace a sense of calm.
Spaces are limited to ensure an immersive environment and to ensure everyone gets personal support with their journey.
Each session is a £50 investment (processed via stripe).
Upcoming In-Person Yoga Workshops
Sunday 15th October 2023
Looking toward the balance of life and combining yin with yang. Learn about the benefits of the two, and how to bring both to your practice.
St John's Hill, SW11
1400-1700

Sunday 10th December 2023
A dynamic session that will focus on building strength in your body and your practice.
Please bring warm clothing or a blanket for meditation.
St John's Hill, SW11
1400-1700

Sunday 20th August 2023
Embrace the basics and build your practice through understanding the sun salutations, and strengthening your technique.
St John's Hill, SW11
1400-1700
What to expect from our yoga workshops
Arrive and settle into space
The first few moments of every session are for you to come, make yourself comfortable, and take some quiet moments to let go of the rest of the world.
Together we flow
We'll start with a gentle flow practice that will keep you moving and energised, which will be followed by a short break. This could be a Yin or a Yang practice.
Building strong foundations
This is your time to focus on specific techniques to enhance your yoga skills, so you can improve your poses and make them even better. Depending on the focus of the workshop, this too could be Yin or Yang style.
Take a breathe
Breathe is life – it gives you strength and it helps you to find calm. Through a pranayama or breathing practice, you can also experience mindfulness to deepen your intuition.
Savasana
Every practice, we close with stillness. A chance to appreciate our practice, ourselves, and this moment, as well as ground your energies ready to carry on with the rest of your day.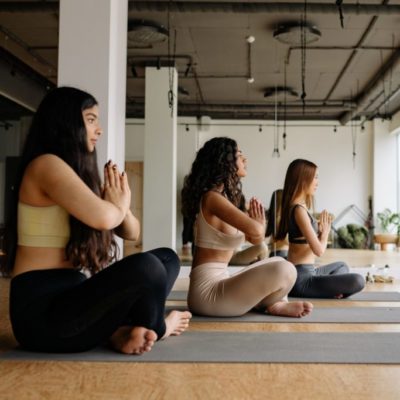 You will need
A yoga mat to support your practice
A journal and pen to record any reflections or insights
Warm clothing or a cozy blanket to keep you comfortable during the meditation
A water bottle to stay hydrated
And most importantly, yourself, ready to immerse fully in the entire workshop.
The classes certainly feel like a community even though we only meet on screen and don't worry, she will make you work on your level just as much as she would standing in front of you! I think I've never been in such a good shape and I didn't think that was possible with online courses!
ANITA
London, March 2021
Cancellation Policy
We understand that unexpected circumstances can arise, and we want to be as accommodating as possible. If you need to cancel your reservation, we kindly ask that you provide us with at least 48 hours notice before the workshop. This gives us the opportunity to offer your spot to someone on the waiting list and make the necessary arrangements for a harmonious class.
In the event that you need to cancel within the 48-hour window, we are unable to provide a refund. However, we would be delighted to transfer your registration to a future workshop of equal value, subject to availability.
Please bear in mind that cancellations made prior to the 48-hour window are eligible for a full refund.
We appreciate your understanding and cooperation, as this policy helps us ensure a balanced and immersive experience for all participants. This policy will also be reviewed and amended if needed at regular intervals.
Bringing the transformative power of personal growth and self-care directly to you!
In today's fast-paced world, prioritising your well-being and investing in personal development is essential. Our virtual wellbeing workshops provide a convenient and accessible way to nurture your mind, body, and spirit from the comfort of your own home, or wherever you are.
At The Mind & Body House®, we believe that everyone deserves the opportunity to thrive and live a fulfilling life. Whether you aim to enhance your self-care practices, manage stress, or cultivate greater resilience, our virtual wellbeing workshops provide the guidance and support you need to flourish.
No matter where you are on your wellness journey, our virtual workshops are designed to meet you exactly where you are.

Every Saturday from 26th August
0945-1030 (London Time)
Upcoming Virtual Workshops